Tuesday, March 27th, 2018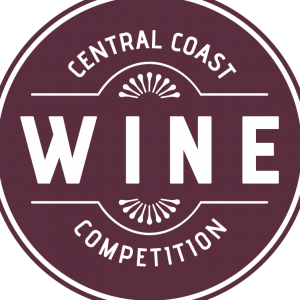 March 27, 2018 (Paso Robles, Calif.) – The Central Coast Wine Competition, hosted annually by the California Mid-State Fair and sponsored by Albertsons/Vons and The Tribune, is now accepting entries.
The Central Coast Wine Competition promotes the excellent quality and diversity of commercial wineries while recognizing the fastest growing wine region in California, and showcases the California Mid-State Fair's commitment to value-added agricultural products.
The eligible counties are: Alameda, Contra Costa, Santa Clara, San Francisco, San Mateo, Santa Cruz, Monterey, San Benito, San Luis Obispo and Santa Barbara counties.
Chief Judge Tim McDonald has compiled an elite team of 18 judges, including industry leaders and international wine journalists, including Darrell Corti, food and beverage specialist and grocer of Corti Brothers Market in Sacramento, Matt Kettmann, Wine Enthusiast's contributing editor and Mark Chandler, chief judge of California State Fair Wine Competition.
"Our goal with the Central Coast Wine Competition is to showcase the quality and style of wines being produced on the Central Coast, and to expand knowledge and awareness to wine consumers of the accomplished wineries in the region," says Mid-State Fair CEO Mike Bradley.
Discounted early-bird registration ends Friday, June 1, 2018, with an entry cost of $60 per wine. After June 1, registration increases to $80 per wine. Registration closes Friday, June 8, 2018. The competition and judging takes place June 20 and 21, 2018.
Enrollment has also begun for the Home Winemakers Competition, the California Craft Spirits Competition, and the Central Coast Vinegar Competition.
All the competitions are returning with a whole new look in 2018. To update the design – and provide winning entries with a more visually appealing medal – all the competitions are boasting new logo themes.
For more information, or to enroll in the Central Coast Wine Competition, Home Winemakers Competition, or Central Coast Vinegar Competition, please visit cmsfw.fairmanager.com.
For more information on the Central Coast Craft Spirits Competition, please visit cmsfs.fairmanager.com.
The 2018 California Mid-State Fair runs July 18 – 29, and this year's theme is "Ole, It's Fiesta Time!"