Saturday, February 4th, 2017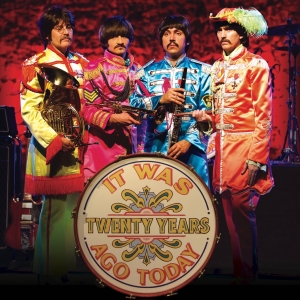 PASO ROBLES (CA) – The California Mid-State Fair is pleased to announce The Fab Four has been confirmed to perform two shows, on Thursday, July 27, 2017, at 6:30 and 8:30 pm on the Frontier Stage. The Fab Four's performances will be free with your paid admission to the Fair.
2017 marks the 53rd anniversary of the Beatles' invasion of America and their very first appearance on the Ed Sullivan show. And The Fab Four has elevated far above every other Beatles tribute due to their precise attention to detail. With uncanny, note-for-note live renditions of Beatles' songs, The Fab Four will make you think you are watching the real thing. Hear record-perfect live performances of such classics as "Can't Buy Me Love," "Yesterday," "A Day In The Life," "Penny Lane," "Here Comes The Sun," and "Hey Jude."
The 2017 California Mid-State Fair runs July 19 through July 30. This year's theme is "Come One, Come All…"