Friday, February 2nd, 2018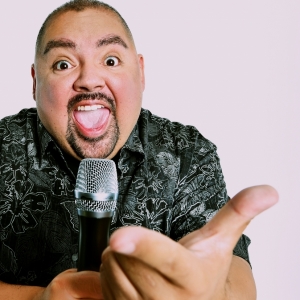 PASO ROBLES (CA) – The California Mid-State Fair is pleased to announce that comedian Gabriel Iglesias will be bringing his "One Show Fits All" World Tour to Paso Robles on Monday, July 23 at 7:30 pm. Iglesias' show is part of the annual Bud Light Concert Series and will take place in the Chumash Grandstand Arena at the Paso Robles Event Center.
Ticket prices for the show are $26, $41, $51 and $71 and will go on sale Friday, February 23, 2018. Tickets will be available starting at a time to be determined (TBD) later, online at www.MidStateFair.com or by calling 1-800-909-FAIR (3247), and at 1:00 pm at the California Mid-State Fair box office located at 2198 Riverside Avenue in Paso Robles.
Gabriel Iglesias is one of America's most successful stand-up comedians performing to sold-out concerts around the world. He is also one of the most watched comedians on YouTube with over 350,000,000 views. The comedian has also had the distinct honor of being one of the few to headline and sell-out Madison Square Garden in New York and Staples Center in Los Angeles.
Iglesias was also heard voicing the role of "Head Clerk" in Pixar's animated film Coco. He has also voiced "Rufus the Dog" in Sony's animated holiday film The Star and "Cuatro" in Fox 20th Century Film's animated film Ferdinand alongside John Cena. Iglesias also reprised his role of "Jimmy" in the animated film The Nut Job 2 along with Will Arnett and Maya Rudolph and Katherine Heigl. Other feature film credits include co-starring roles in A Haunted House 2, and his voice can be heard in numerous animated films like Smurfs: The Lost Village, Norm of the North, The Book of Life, The Nut Job and Disney's Planes. Gabriel also starred in the theatrical stand-up concert comedy film, The Fluffy Movie.
For the past three years Comedy Central has aired Iglesias' hit series Stand-Up Revolution. The cable network also premiered Gabriel Iglesias: Aloha Fluffy in an unprecedented two-night comedy special to over 15 million viewers. The special was a follow-up to his previous DVD specials, Hot & Fluffy and I'm Not Fat...I'm Fluffy, which have sold a combined total of over 2 million copies.
Connect with Gabriel Iglesias:
Website: https://www.fluffyguy.com/
Twitter: https://twitter.com/fluffyguy
Facebook: https://www.facebook.com/GabrielIglesias/
YouTube: https://www.youtube.com/user/hotandfluffycomedy
The 2018 California Mid-State Fair runs July 18-29 and this year's theme is "Ole, It's Fiesta Time!" Connect with the California Mid-State Fair on Facebook, Instagram, Twitter and Snapchat.
#####