Saturday, February 4th, 2017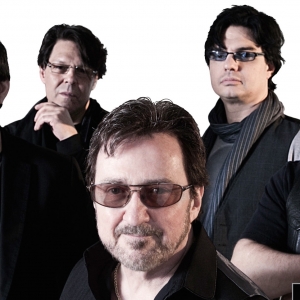 PASO ROBLES (CA) – The California Mid-State Fair is pleased to announce Blue Öyster Cult has been confirmed to perform two shows, on Wednesday, July 19, 2017, at 6:30 and 8:30 pm on the Frontier Stage. Blue Öyster Cult's performances will be free with your paid admission to the Fair.
The intense creative vision of BÖC's original core duo of vocalist/lead guitarist Donald "Buck Dharma" Roeser, and vocalist/rhythm guitarist Eric Bloom are complemented by Richie Castellano on guitar and keyboards, the longtime rhythm section of bass guitarist Kasim Sulton, and drummer Jules Radino. For over four decades, Blue Öyster Cult has been thrilling fans of intelligent hard rock worldwide with powerful albums loaded with classic songs. BÖC was listed in VH1's countdown of the greatest hard rock bands of all time. Hits include "(Don't Fear) The Reaper," "Godzilla," and "Burnin' for You."
The 2017 California Mid-State Fair runs July 19 through July 30. This year's theme is "Come One, Come All…"