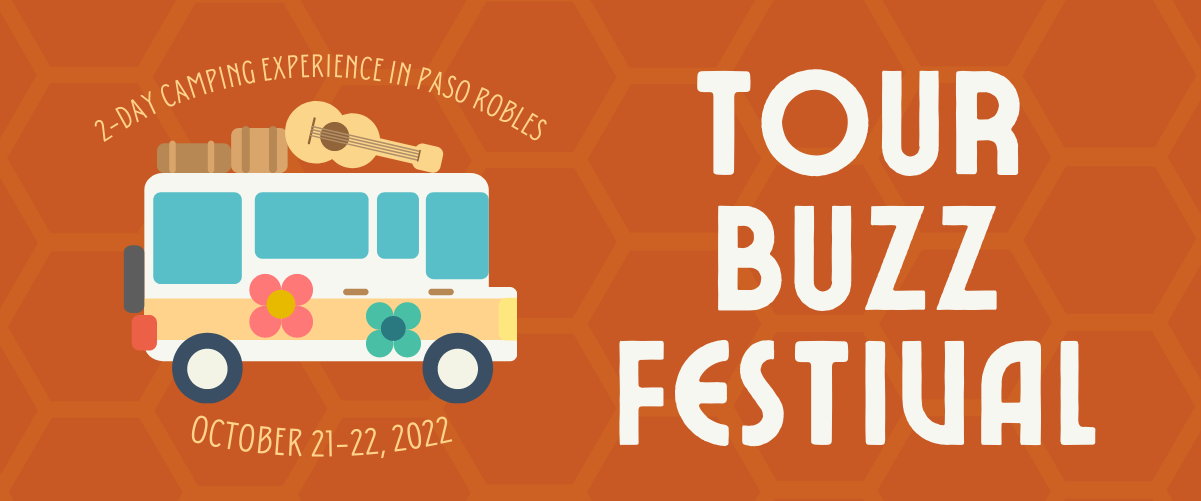 Purchase Tickets
Frontier Stage
Friday, October 21, 2022

7:30 pm | The Josh Day Band | GA Standing Room Only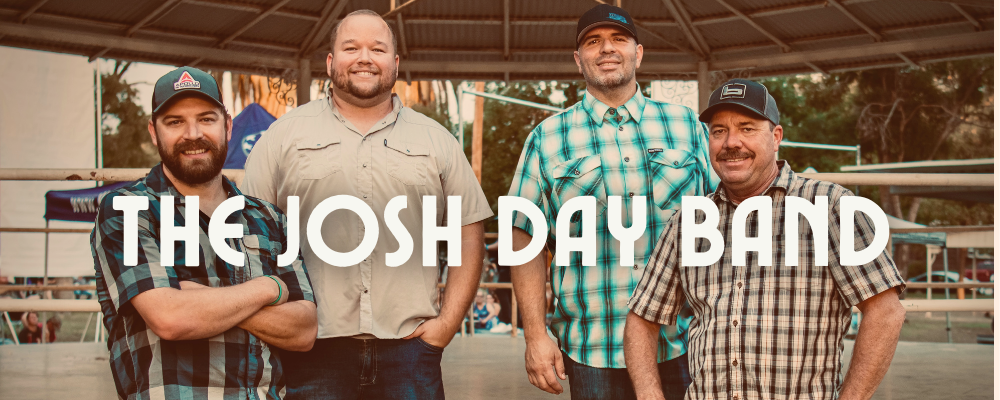 The Josh Day Band
From the foothills of California's Central Valley, The Josh Day Band combines modern country with timeless classic rock for an entertainment experience second to none. Josh's soulful voice combined with true seasoned musicianship from the band make for an amazing show that has something for everyone. We have Jimmy Pettis on the Electric Guitar, Donald Abbott on the Drums, Eric Thomas on the Bass Guitar, and Joshua Day as the Lead Singer.
98.1 KJUG Barn Dance to follow!
Frontier Stage
Saturday, October 22, 2022
3:00 pm - 5:00 pm | Doc Oliver & Stephen Styles | GA Standing Room Only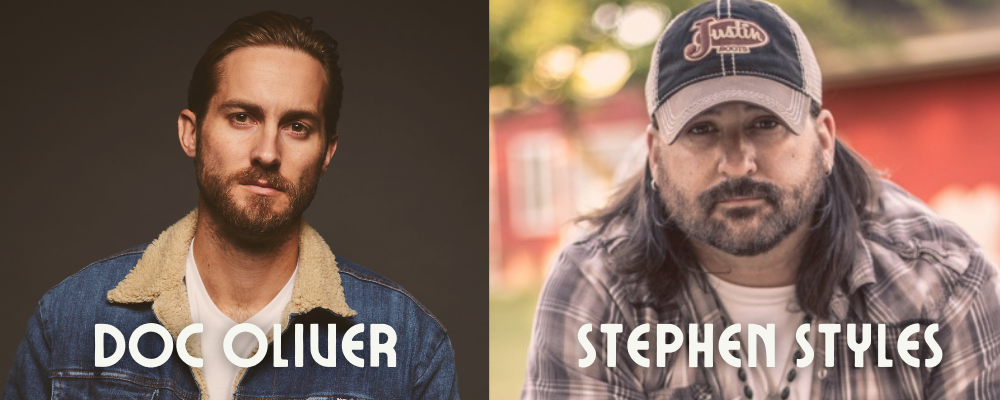 Doc Oliver
Doc Oliver is a veteran and local singer songwriter from here on the Central Coast. Doc's Outlaw Country Music started as a personal form of therapy to cope with the struggles from both during and after his two deployments in Afghanistan as a combat medic. Since releasing his first record "Welcome Home" on August 31, 2021 (the day the United States pulled out of Afghanistan) his songs have become much more than just his own personal form of therapy, but for many other veterans and civilians alike across the world.
Stephen Styles
Styles' roots run deep in the soil of country rock music. He is the son of Wayne Moore, bassist for the highly influential '60s musical group, Nashville West, whose members also included Clarence White, Gene Parsons and Gib Gilbeau. Styles was recently invited to sing the National Anthem at the Honda Center in front of 18,000 PBR bull riding fans, which then inspired his song, "We Are PBR". Styles has shared the stage with some of country music's biggest names like Trace Adkins, Brantly Gilbert, Dustin Lynch, Easton Corbin, and Joe Nichols. You can hear his current single, "Burn", on country radio and across all streaming platforms.


Main Grandstand Arena
Saturday, October 22, 2022
7:30 pm | The Smokin' Armadillos, presented by Borjon Auto Center | Ticket Sold Separately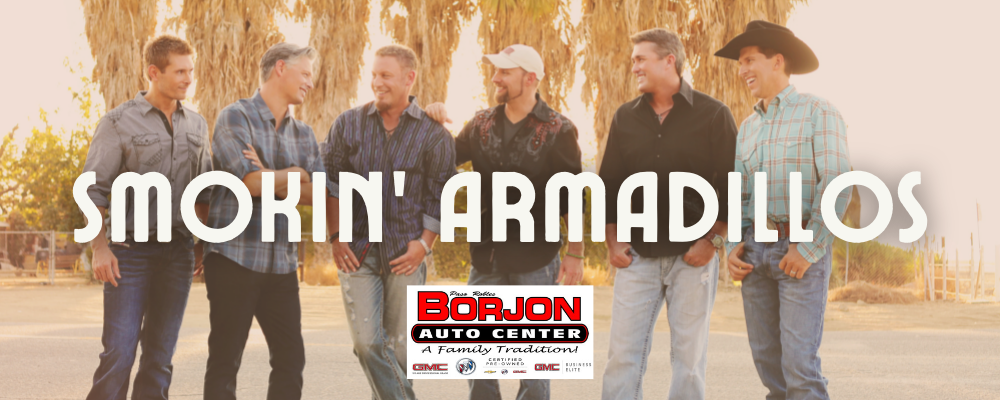 From their start in 1992, to their farewell show in 2005, the Smokin' Armadillos were one of the pioneers of independent artists in country music, selling over 200,000 copies of their independent EP, "Out of the Burrow" before signing with MCG Curb Records in 1994. The band is best known for the line-dance phenomenon "I'm A Cowboy", the emotional "Red Rock", and more recently, "The Other California".

View the Grandstand Seating Map Here
PL 1 - $90.00 FRONT ROW Reserved Seating
PL 2 - $70.00 Golden Circle Reserved Seating
PL 3 - $60.00 Premium Floor Reserved Seating
PL 4 - $35.00 Grandstand and Lower Floor Bleacher General Admission (GA) Seating
PL 5 - $35.00 ADA Reserved Seating


98.1 KJUG Barn Dance to follow!