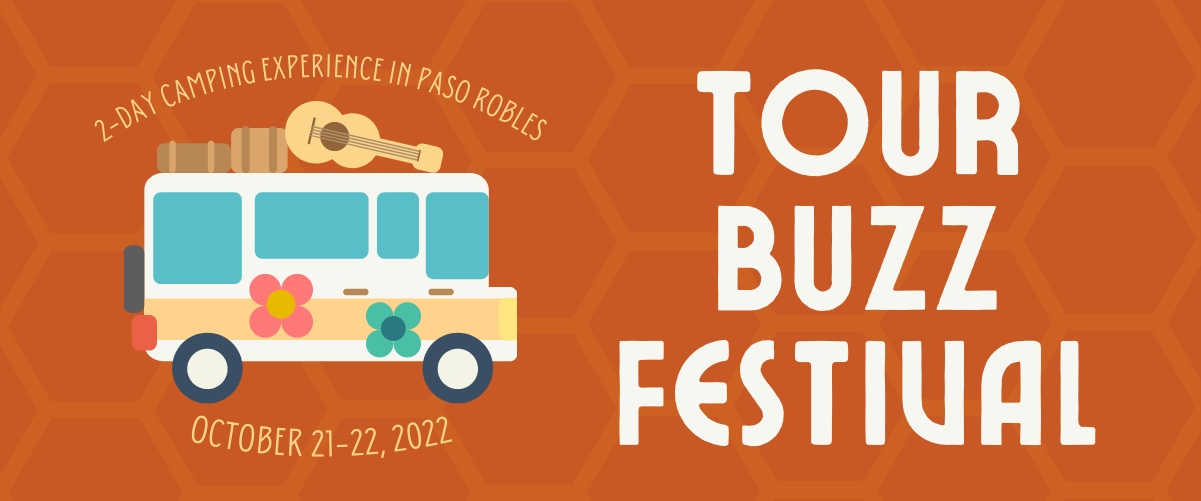 Purchase Tickets

Details subject to change

Check In: Friday, October 21, 2022 starting at 3:00 pm
Check Out: Sunday, October 23, 2022 by 11:00 am

Campground wristbands will be given to individuals at Camping Check-In. Guests from the Festival coming into the Camping area MUST be accompanied by a camper.
Each RV site has full hook-ups (electric, water, sewer). You must provide all hoses, cables and connectors.
We are not responsible for valuables left in your vehicle.

As main contact, you accept responsibility for your camping group and spot. Only you, the main contact, can check-in for your group.

Vehicle re-entry is allowed.
One vehicle per spot
No smoking
Location: Carnival (C Lot)
Campground quiet time: 1:00 am - 8:00 am
Full hook ups (details upon purchase)
Rain or Shine
No refunds
No amplified sound
No pets
No open flames. Propane BBQs (contained) are permitted, but use caution & do NOT leave unattended.
No illegal substances or paraphernalia
No blow torches
No kegs
No weapons
No fireworks
No vending
In the event of an emergency, please call 911.
Please keep campsite clean and dispose of trash & recycling into proper receptacles.
Please respect our rules so we can continue to have onsite camping!