Mid-State Fair Markets
Free Admission + Free Parking
The Mid-State Fair Market at the Paso Robles Event Center features local crafters and artisans selling handmade and unique items. Find jewelry, apparel, fashion accessories, home décor, health and beauty products, art, antiques, handmade eats, used items and more.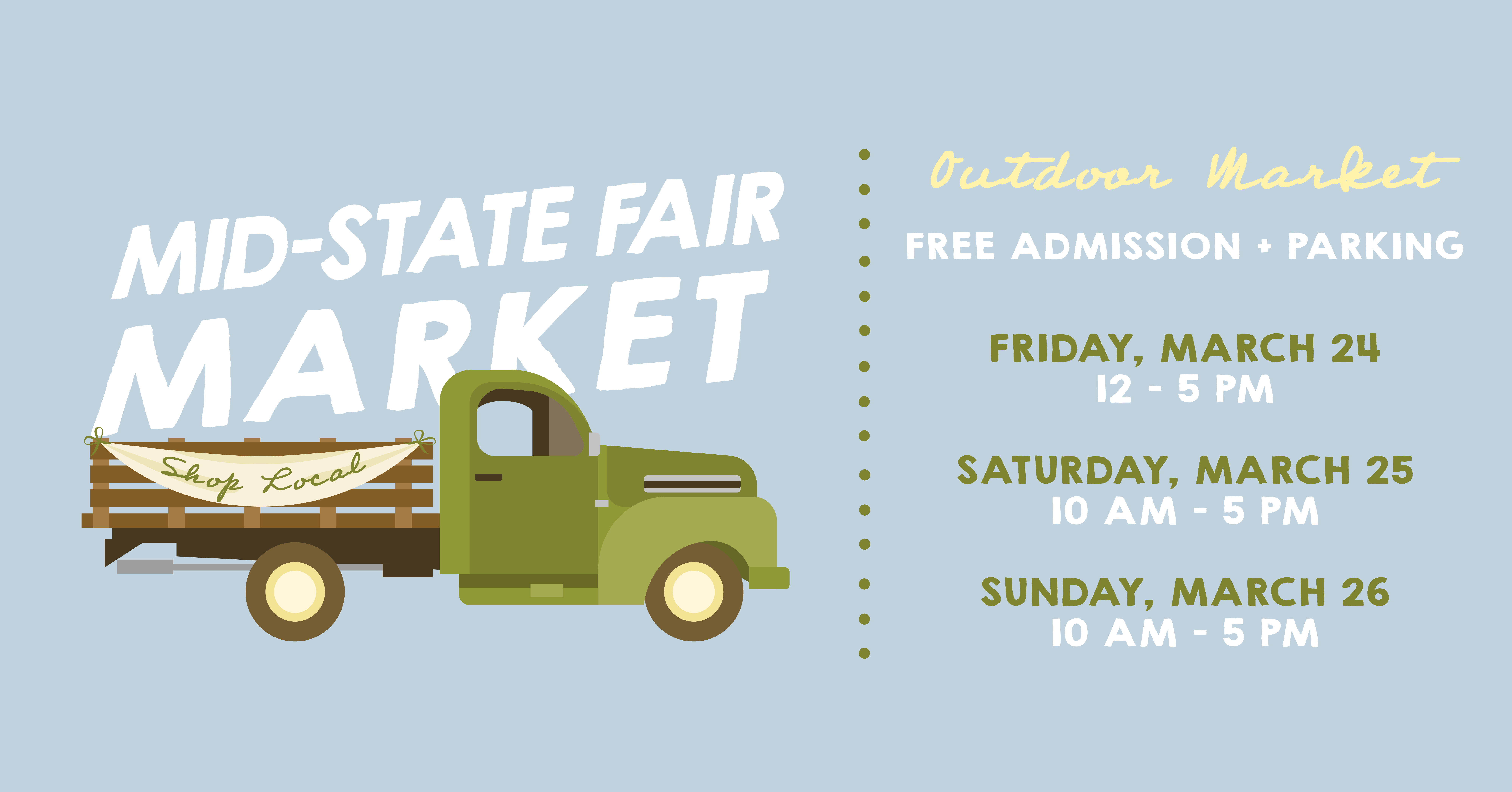 Spring Market
March 24-26, 2023 (Outdoor)
Friday Noon-5 pm
Saturday 10 am-5 pm
Sunday 10 am-5 pm
Vendors

Food Vendors

Location and Parking:
Paso Robles Event Center, 2198 Riverside Avenue, Paso Robles, CA. Parking is in Lot C off Gregory Avenue and the Fair's parking lots off Riverside Avenue.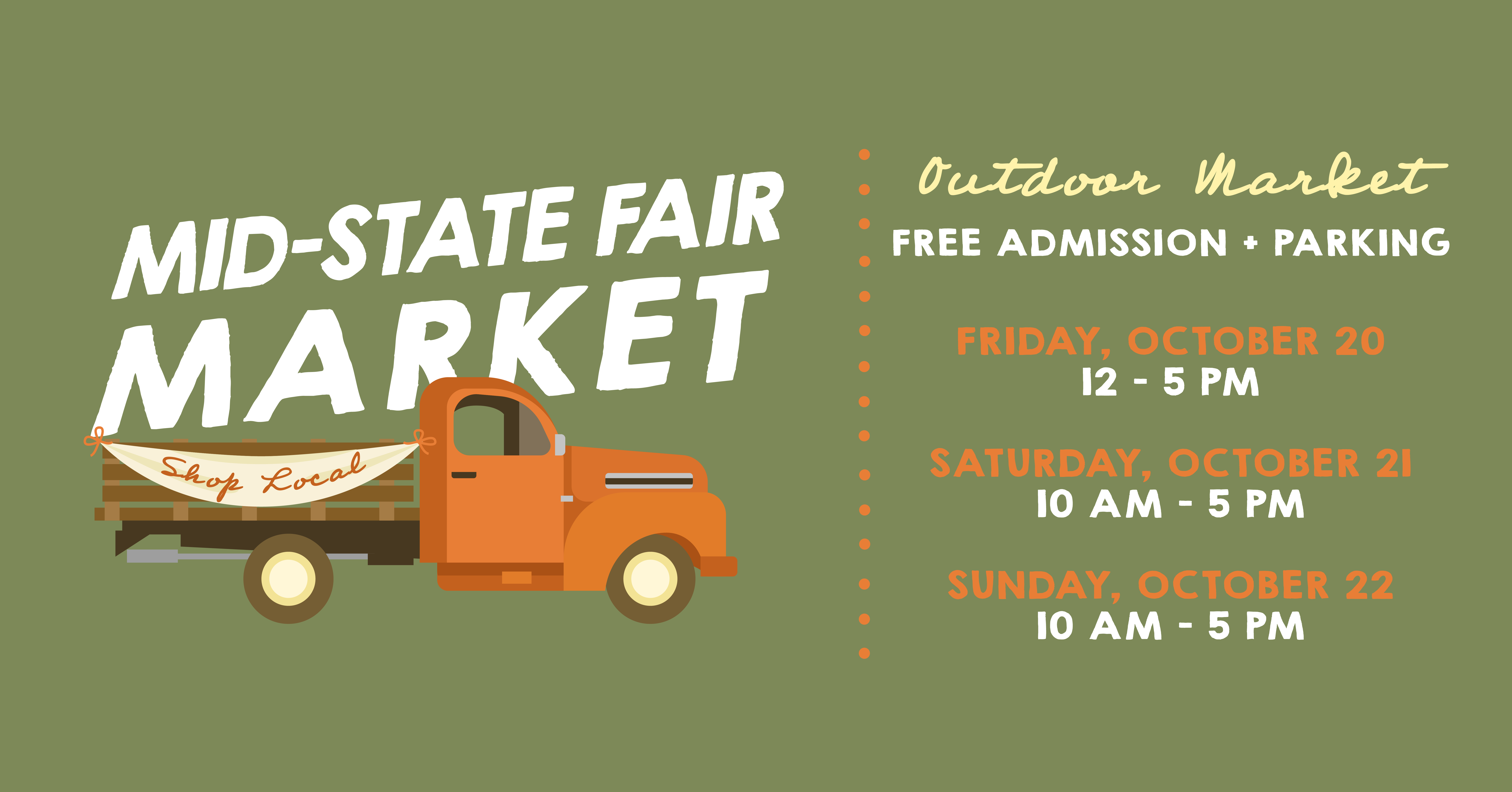 Fall Market
October 20-22, 2023 (Outdoor)
Friday Noon-5 pm
Saturday 10 am-5 pm
Sunday 10 am-5 pm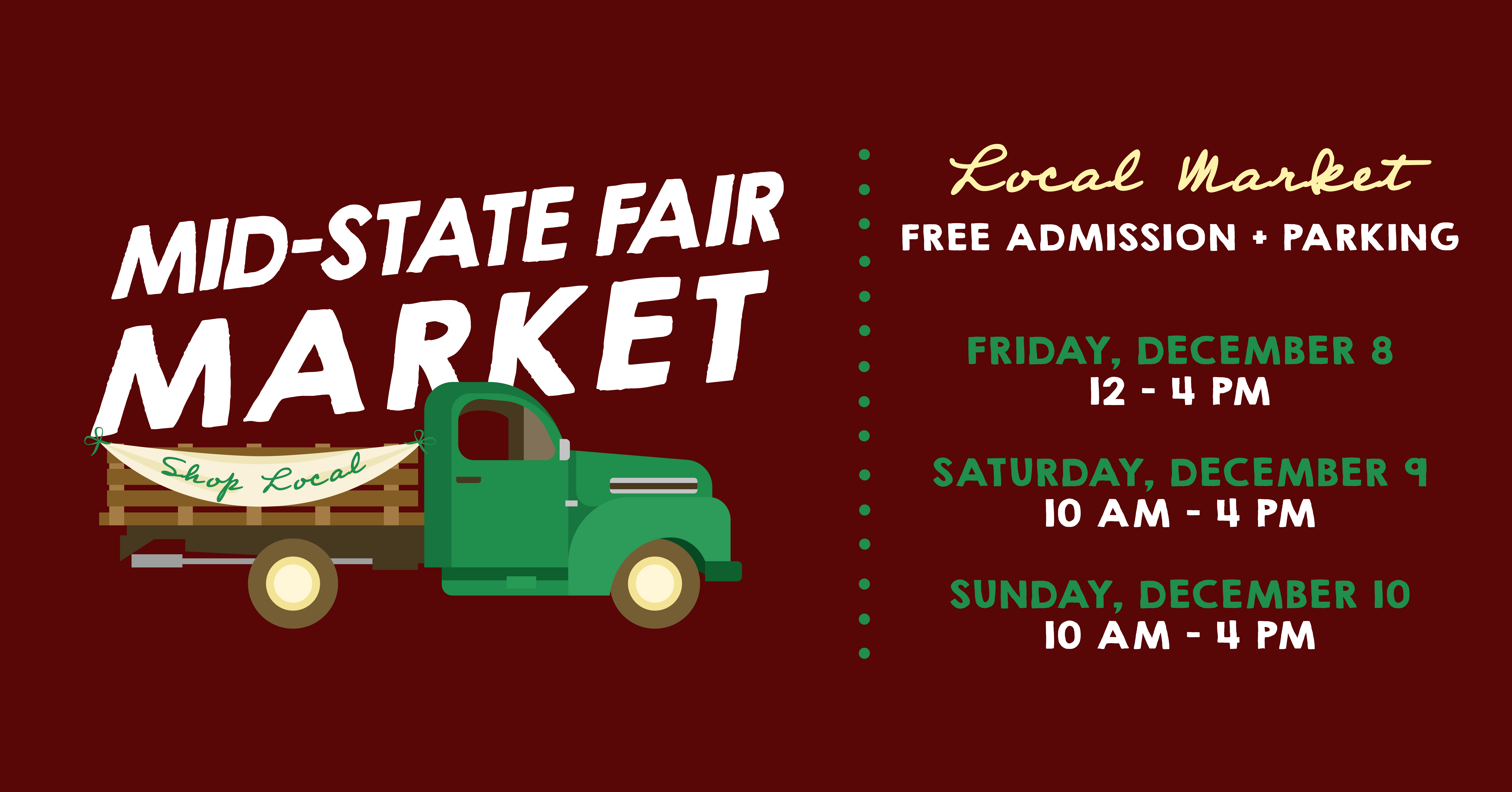 Winter Market
December 8-11, 2023 (Indoor/Outdoor)

Friday Noon-4 pm
Saturday 10 am-4 pm
Sunday 10 am-4 pm
---
Vendor Information
Click here to apply for the Spring and Fall Markets – The Winter application will be available in the Fall.
Outside Space Sizes: 10'x10', 10'x15' and 10'x20'
Rental Fee* per Spring or Fall Market: $90 - 10'x10' Outside Space, $105 – 10'x15' Outside Space, and $120 – 10'x20' Outside Space
Additional Optional Fees: $10 per 8-foot table rental per Market, $2 per folding chair rental per Market, $20 access to electricity per Market (available at specific spaces only), $25 general liability insurance through CFSA per Market, $50 overnight camping or trailer/vehicle parking per night (limited)
Requirements: State of California Seller's Permit, San Luis Obispo County Health Permit (for all consumable items), General Liability Insurance and PREC Rental Agreement (provided once approved). All current County health and safety regulations must be adhered to.
Event space opens to vendors two hours before the event and closes one hour after the end of public hours each day. Teardown and move out of any overnight vehicles must be completed no later than one hour after the end of the Market on Sunday.
Vendor is responsible for any and all sales tax reporting.