Monday, May 22nd, 2017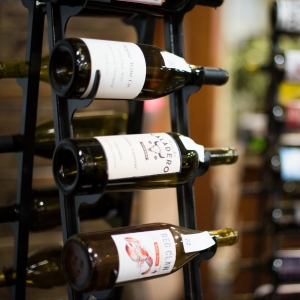 PASO ROBLES (CA) – The California Mid-State Fair hosted the Home Wine Competition where 57 Central Coast home winemakers were represented. The competition was strong and we thank all who entered. The Fair would also like to extend a huge thank you to Baker Wine & Grape Analysis, ETS Laboratories and The Vintner's Vault for their support this year.
"We received awesome feedback during the seminar and awards presentation. It was great to hear how much the exhibitors appreciated those additions. There was a record 23 gold medals awarded this year and overall, the quality of the wines submitted was far superior this than in years past," noted Mike Jones, the Home Winemaking coordinator.
The Fair would like to thank all the participants and congratulate the following winners:
Best of Show and Best Red Wine:
George McClintock (Arroyo Grande) Cabernet Sauvignon
Best of White/Rose/Fruit Wine:
Stephen Freyaldenhoven (San Luis Obispo) Strawberry
Best of Dessert Wine:
David Runstrom (Arroyo Grande) Running Stream Port
For a list of full results and more please visit www.MidStateFair.com. Don't forget to stop by Estrella Hall to see the winning entries and vote for your favorite label during fair time.
The 2017 California Mid-State Fair runs July 19 through July 30. This year's theme is "Come One, Come All!"