Tuesday, July 25th, 2023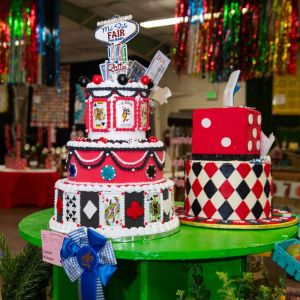 The California Mid-State Fair is pleased to be able to showcase a wide variety of exhibits daily throughout the duration of the Fair. Come visit Ponderosa Pavilion (adult) and Frontier Pavilion (youth) to see exhibits displaying everything from Agriculture to Arts in all forms… including photography, paintings, and produce from local gardeners!
Also, find more crops and produce at Farm Alley and see live strawberry, citrus, avocado, and vegetable crops up close! You can also stop and smell the roses at our Floriculture building with fresh flowers displayed throughout the Fair!
Ponderosa Pavilion will also showcase the winners from our commercial competitions, including Home Brewing and Home Winemaking. See the best local wineries and breweries on the Central Coast!
For a complete list of attractions happening each day of the 2023 California Mid-State Fair, please visit www.MidStateFair.com.