Friday, March 31st, 2023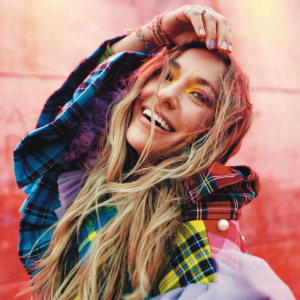 The California Mid-State Fair is pleased to announce that world-wide pop music superstar and GRAMMY® Award-Winning artist, Lauren Daigle has been confirmed to perform in concert on Thursday, July 20 at 7:30pm. Daigle will be performing her smash hits, "You Say", "Rescue", her current single, "Thank God I Do" and songs from her forthcoming self-titled album releasing May 12. An opening act will be confirmed at a later date. The concert will take place in the Chumash Grandstand Arena at the Paso Robles Event Center and is part of the Michelob Ultra Concert Series presented by Visit SLO CAL. This will be Lauren's very first appearance at the California Mid-State Fair.

Ticket prices for the show are $40, $60, $80, $90, and $130 (Pit, standing only) and will go on sale Friday, April 7, 2023, starting at 10:00 am. Tickets can be purchased on the California Mid-State Fair's Official website www.MidStateFair.com. The Box Office cannot guarantee the authenticity or validity of any tickets purchased outside of our official channels.

Born in Lake Charles, Louisiana, Lauren Daigle is a two-time Grammy®, seven-time Billboard Music Award, four-time American Music Award, and ten-time GMA Dove Music Award winner. With over a billion streams and years of sold-out US and international tours to her name, Lauren Daigle continues to cement her status as a modern vocal powerhouse with a global, ever-growing fanbase.

Her new album, "Lauren Daigle" consists of 20 new songs and the first 10 release May 12, 2023. The first single, "Thank God I Do" is already impacting radio and fans are excited and enjoying the first new music releasing since her last album "Look Up Child".

Since the release of her GRAMMY® Award-winning, platinum-certified 2018 album "Look Up Child" – which includes the breakthrough hit single "You Say" – Daigle has been a mainstay on the Billboard charts. When "Look Up Child" debuted at No. 3 on the Top 200 Albums chart, Daigle became the first female artist in history to simultaneously hit the Top 10 on both Billboard's Pop and Christian Album charts. She went on to break another record when the LP reached 100 weeks at No. 1 on the Top Christian Albums chart, which is the greatest number of weeks that any artist has spent at the top of any individual album chart. Similarly, the 5x platinum-certified "You Say" is the longest-running #1 to appear on any weekly Billboard chart.

The 2023 California Mid-State Fair runs July 19 through July 30 and this year's theme is "Shake, Rattle & Roll!" Connect with us on Facebook, Instagram, Twitter and TikTok.