Friday, March 31st, 2017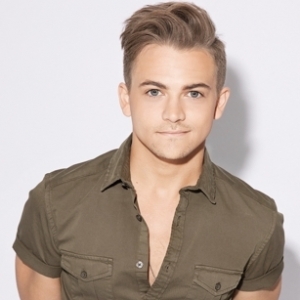 PASO ROBLES (CA) – The California Mid-State Fair is pleased to announce that five-time GRAMMY nominee Hunter Hayes and GRAMMY Award-winning sibling trio The Band Perry have been confirmed to perform in concert on Tuesday, July 25 at 7:30 pm. The co-headlining concert is part of the annual Bud Light Concert Series and will take place in the Grandstand Arena at the Paso Robles Event Center.
Ticket prices for the show are $31, $41, $56 and $71 and will go on sale Friday, April 7, 2017. Tickets will be available starting at 10:00 am online at www.MidStateFair.com or by calling 1-800-909-FAIR, and at 1:00 pm at the California Mid-State Fair box office (2198 Riverside Avenue in Paso Robles) or any ValliTix location.
Singer/songwriter and multi-instrumentalist Hayes is best known for his three No. 1 hits including the multi-Platinum smash "Wanted," double-Platinum "I Want Crazy" and "Somebody's Heartbreak." A CMA Award winner with more than 40 different award nominations to his credit, Hayes has risen to international acclaim with his chart-topping, self-titled debut album and sophomore album, Storyline, and he recently released the first three songs from his widely anticipated forthcoming album – "Yesterday's Song," "Young Blood" and "Amen" - to streaming services and digital retailers. Hayes is a co-writer on all three songs and produced "Young Blood" himself, in addition to co-producing "Yesterday's Song" and "Amen" with longtime collaborator, Dann Huff.
Since releasing their groundbreaking crossover #1 single "If I Die Young" in 2010 (with its current sextuple-platinum status and VEVO certification for 100 million video views), The Band Perry, have forged a unique, genre bending identity and built an international fan base leading to: sold-out world tours, five No. 1 Singles on the Billboard Country Chart, a No. 1 single on the Hot AC charts, six songs reaching gold or platinum status, and in 2015, brought home their first Grammy® Award. They've performed on TV's biggest stages, from late-night's most influential (The Tonight Show Starring Jimmy Fallon, Jimmy Kimmel Live, The Tonight Show with Jay Leno, The Late Show with Letterman) to daytime's most popular (Ellen, Good Morning America, Today, The Talk), and their track "Live Forever" was the theme song for Team USA at the 2016 Summer Olympics in Rio.
Recently partnering with Interscope Records, The Band Perry have announced the release of their highly-anticipated upcoming third album. It will be the trio's first pop album, titled My Bad Imagination due out in Summer 2017. In February 2017, The Band Perry introduced this newest musical era with their single "Stay In The Dark".
The 2017 California Mid-State Fair runs July 19-30. This year's theme is "Come One, Come All!"