Wednesday, July 21st, 2021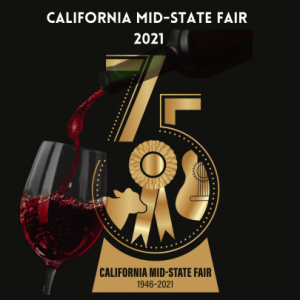 Download the 2021 Central Coast Wine Competition Results HERE
This year's competition included 94 wineries and 508 wines entered. The competition features 62 classes based on grape varieties and vintages, where the "Best of "wines are selected for their varietal typicity, quality and character. The blind-tasting event, held June 15 – 17 at the Paso Robles Event Center, is the largest wine competition on California's Central Coast, which encompasses ten counties stretching from Alameda to Ventura.
Best of Show/Best of Red – Carol Shelton Wines, Santa Rosa, 2019 Coquille Rogue
Best Dessert – Halter Ranch, Paso Robles, 2019 Vin De Paille
Best Sparkling – Robert Hall, Paso Robles, 2019 Cavern Select Sparkling Grenache Blanc
Best Rose – Vina Robles Vineyards and Winery, Paso Robles, 2020 Rosé Huerhuero Vineyard
Best White – Bushong Vintage Company, Paso Robles, 2020 Spanish Castle Queen
The Central Coast Wine Competition named Pear Valley Vineyards as the 2021 Winery of the Year. The Paso Robles winery had 20 entries with four best of class awards, four double golds and five golds. This is the first Winery of the Year honor for Pear Valley.