Friday, August 7th, 2020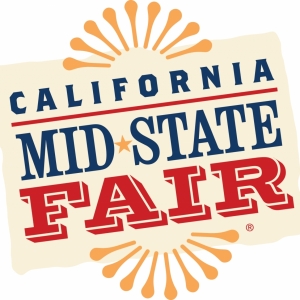 (PASO ROBLES, CA) – The California Mid-State Fair is pleased to announce the 2020 Virtual Junior Livestock SALE results. Due to COVID-19 and the current state mandate restricting mass gatherings, 4-H and FFA exhibitors from San Luis Obispo and southern Monterey counties were forced to use a "virtual" auction to sell their projects. Local community members, including a buyer's coalition formed by the James W. Brabeck Youth Legacy Fund, showed an astonishing amount of support as the total money pledged totaled $1,212,857! Total buyer bids were $809,939 with total buyer add-ons coming in at $402,918.
The breakdown of the 565 total lots put through to auction was as follows:
Replacement Heifers 71
Market Steers 51
Market Lambs 126
Market Goats 41
Market Hogs 259
Market Turkeys 8
Market Broilers 3
Meat Rabbits 6
We'd like to offer a sincere THANK YOU to our community businesses, individuals and sponsors who generously supported the exhibitors in a way that exceeded our wildest expectations. And to the JWBYF Buyer's Coalition, a special THANK YOU for supporting ALL of our exhibitors. We also want to thank all of the volunteers who continue to support our livestock program with their time and resources… we couldn't have done it without you!
The virtual Livestock Show & Sale was sponsored by Adler, Belmont & Dye, Weyrick Lumber and Michelob Ultra. Additional species sponsors included Allflex, Boot Barn, Cuesta College, Eagle Energy, Jack's Bar & Grill, JB Dewar, Slime and the Western States Petroleum Association.
The 2021 California Mid-State Fair runs July 21 – August 1 and we will be celebrating our 75th Anniversary. Connect on Facebook, Instagram and Twitter or keep instantly up-to-date by texting FAIR to 888111.