Friday, January 31st, 2020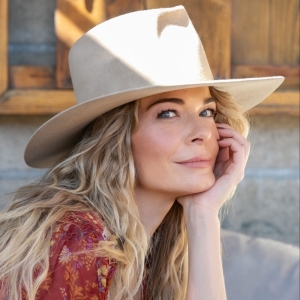 (PASO ROBLES, CA) – The California Mid-State Fair is pleased to announce that LeAnn Rimes has been confirmed to perform at the 2020 Fair on Friday, July 31 at 8:00 PM. Rimes' concert will take place on the Frontier Stage and will be included with paid Fair admission.
LeAnn Rimes is an internationally multi-platinum selling acclaimed singer and ASCAP award-winning songwriter. The two-time Grammy award winner recently unveiled her first-ever LIVE recording as an exclusive vinyl release in honor of Record Store Day titled "Rimes: Live at Gruene Hall" where Rimes celebrated music of all genres. But it was in 2017 that the world-renowned singer released her 16th studio RCA UK/Thirty Tigers album, Remnants. The album debuted at # 4 on Billboard's Independent Album Chart and peaked at #3 on iTunes ® overall charts in its first week and garnered two #1 Billboard Dance hits with "Long Live Love," "LovE is LovE is LovE" and one Top 5 hit with "Love Line." In the fall of last year, Rimes revealed a new EP for her fans titled Re-Imagined that featured five new versions of some of her record-breaking hits including an epic duet with the music icon Stevie Nicks.
At the young age of 37, she has sold more than 44 million units globally, won 2 Grammy® Awards; 12 Billboard Music Awards; 2 World Music Awards; 3 Academy of Country Music Awards; one Country Music Association Award and one Dove Award. At 14, Rimes won "Best New Artist" making her the youngest recipient to take home a Grammy® Award. Out of the 42 singles she has released throughout her expansive career, LeAnn's record "How Do I Live," continues to rank #4 on Billboard's "Greatest of All Time: Hot 100 Songs," and it holds the record for being the second longest charting song ever on the Billboard Hot 100 chart. 15 of her multi-genre singles are top-10 hits, including "Can't Fight the Moonlight" which went #1 in 11 countries.
The 2020 California Mid-State Fair runs July 22 – August 2 and this year we're celebrating our 75th Anniversary. Connect with us on Facebook, Instagram, Twitter, Snapchat and YouTube.