Monday, June 24th, 2019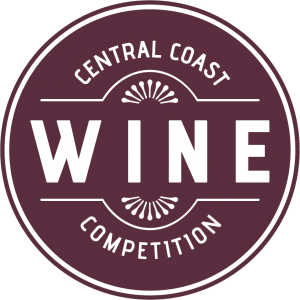 June 24, 2019 (Paso Robles, Calif.) – The California Mid-State Fair is pleased to announce the winners of the 17th annual Central Coast Wine Competition (CCWC) presented by The Tribune. The blind-tasting event, held June 19-20 at the Paso Robles Event Center, is the largest wine competition on California's Central Coast, which encompasses ten counties stretching from Alameda to Ventura. The complete list of winners is available here.
Consumers have the opportunity to taste the award-winning wines at the Gold Medal Tasting held during the California Mid-State Fair's Wine Industry Awards ceremony on July 19, presented by Bank of America. The ceremony will include the unveiling of the 2019 CCWC Winery of the Year, as well as Winemaker of the Year, Winegrape Grower of the Year and Wine Industry Person of the Year. Tickets on sale now.
This year's competition included 165 wineries and a record-breaking 803 wines entered. The competition features 68 classes based on grape varieties and vintages, where the "Best of " wines are selected for their varietal typicity, quality and character.
Best of Show went to Solis Winery's 2018 Estate Fiano, from Santa Clara Valley. This honor came after judges awarded it a Double Gold Medal and deemed it both Best of Class (Other White Wines) and overall Best White Wine. This obscure varietal from southern Italy marks the first time an Italian white wine has won Best of Show.
The Best Red Wine was awarded to Halter Ranch's 2016 Ancestor. This Bordeaux blend also won a Double Gold Medal and was awarded Best of Class (Bordeaux Blends). The Paso Robles winery also won Best Pink Wine for their 2018 Rosé. In addition, the Rhone style Rosé was awarded a Double Gold Medal and was won Best of Class (Grenache Rosé).
Best Sparkling Wine was awarded to Laetitia Vineyard and Winery's 2016 Brut Rosé. The same bubbles from the Arroyo Grande winery also claimed a Double Gold Medal. This is the second year in a row that Laetitia's Brut Rosé has won this category.
Best Dessert Wine was awarded to Glunz Family Winery's Mission Angelica. This wine also won a Double Gold Medal and was awarded Best of Class (Fortified Desserts). This is the third consecutive year that Mission Angelica has been awarded Best Dessert Wine.
Returning Chief Judge Tim McDonald highlights the significance of this year's increased number of entries. "Central Coast wine regions have had to face unprecedented odds the last six years, caught between drought and other environmental strains. This has caused a number of short vintages for the wine community," says McDonald. "The fact that wine entries are up so significantly is quite remarkable. It really reinforces the power and stature of regional competitions."
This year's judging panel included 18 industry professionals with backgrounds ranging from wholesale distribution, restaurant owners, wine buyers and national wine journalists. The 2019 panel included Phil Markert, Director of Liquor for Albertsons, Vons and Pavilions, Central Coast troubadour Matt Kettmann and Contributing Editor for Wine Enthusiast and Mark Chandler, Chief Judge for California State Fair Wine Competition.
"The Central Coast Wine Competition has become a true cornerstone for the California Mid-State Fair," says California Mid-State Fair CEO, Michael Bradley. "We are thrilled that our neighboring communities see the same value that we do in this competition."
The 803 bottles entered were also judged on their labels as part of the Central Coast Packaging and Design Competition. The team of judges consisted of professional creatives from the region, including Kraftwerk Design, Pretty Media Creations, Karson Butler Events, Newman Creative Studios and Studios on the Park. In addition, representatives from regional wine associations: San Luis Obispo Coast Wine Collective and Paso Robles Wine Country Alliance joined the team of judges.
Wines were awarded for the following categories.
The Best of Show winners are:
Gold – Exitus, 2017 Bourbon Barrel Aged Red Wine
Silver – Sculpterra Winery, 2017 Héroe
Bronze – Halter Ranch, 2015 Libelle Sparkling
The Symbol of the Central Coast winners are:
Gold – Ancient Peaks Winery, 2016 Oyster Ridge
Silver – Rangeland Wines, 2015 Cabernet Sauvignon
Bronze – Derby Wine Estates, 2014 Implico
The Classic winners are:
Gold – Concannon Vineyard, 2016 Reserve Mother Vine
Silver – Hope Family Wines, 2017 Liberty School Cabernet Sauvignon
Bronze – Castoro Cellars, 2018 Estate Rosé
The Modern Design winners are:
Gold – Jason-Stephens Winery, Ones and Zeros V5.0
Silver – Bushong, 2018 Spanish Castle Queen
Bronze – Bethel Road Winery, 2017 Albariño
The Untraditional winners are:
Gold – Pianetta, 2018 Pink Jug
Silver – Jason-Stephens Winery, Ones and Zeros V5.0
Bronze – Sculpterra Winery, 2017 Héroe
The DaVinci on a Label winners are:
Gold – Rabble, 2017 Rosé
Silver – Alara Cellars, 2016 Sangiovese
Bronze – Chronic Cellars, 2017 Love Insects
The Flora and Fauna winners are:
Gold – Broken Earth Winery, 2015 Limited Release La Bete
Silver – Thacher Winery, 2017 Valdiguie
Bronze – Mitchella Vineyard & Winery, Riportella
The Anti-Label winners are:
Gold – Grey Wolf Cellars, 2018 Soul Mate Rosé
Silver – Bethel Road Winery, 2017 Grenache Blanc
Bronze – Shale Oak, 2016 KA
About The Central Coast Wine Competition
Central Coast Wine Competition promotes the excellent quality and diversity of commercial wineries and grape growers while recognizing the fastest growing wine region in California. In its 17th year, the Central Coast Wine Competition is a collaboration of six California fairs and highlights the wine industry as an integral agricultural component of the community. Gold Medal winners will be showcased at the California Mid-State Fair; Contra Costa County Fair; Cow Palace/Grand National Livestock Exposition, Horse Show and Rodeo; Monterey County Fair; San Benito County Fair; and Santa Maria Fairpark. For further information, please visit centralcoastwinecomp.com, and follow us on Facebook, Instagram, Twitter, Snapchat and YouTube @ccwinecomp.
The 2019 California Mid-State Fair runs July 17-28. This year's theme is "Let's Have S'More Fun!"