Wednesday, June 19th, 2019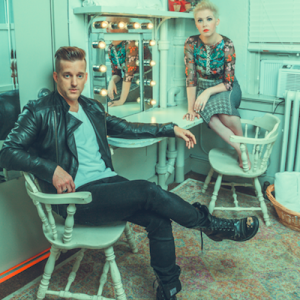 (PASO ROBLES, CA) – The California Mid-State Fair is pleased to announce that Thompson Square will be performing at the 2019 Fair on Thursday, July 25, with performances at 6:30 pm and 8:30 pm. Thompson Square's concerts will take place on the Frontier Stage and will be included with paid Fair admission.
Thompson Square is an internationally renowned Country duo created by the husband-and-wife team of Keifer and Shawna Thompson. Since breaking out in 2010 with the two time platinum #1 "Are You Gonna Kiss Me Or Not," the duo have gone on to score two Top 5 albums and romantic #1 hits in the U.S. and Australia (Gold-certified "If I Didn't Have You" and "Everything I Shouldn't Be Thinking About"), while also racking up multiple Grammy nominations and three trophies as Vocal Duo of the Year from the ACM and CMA Awards.
Beloved by modern Country fans, they have earned five Top 20 hits in total, with streaming numbers surpassing 600 million and a social media following of nearly 2 million. Thompson Square have been featured on TODAY, Fox & Friends, The Tonight Show, Jimmy Kimmel Live!, Conanand CBS This Morning, and have also earned critical praise from Rolling Stone, People, Glamour, Elle, USA Todayand much more. After welcoming the birth of their first child in 2016, Thompson Square have released their third studio album, Masterpiece.
The 2019 California Mid-State Fair runs July 17-28 and this year's theme is "Let's Have S'More Fun!" Connect with us on Facebook, Instagram, Twitter, Snapchat and YouTube.