Wednesday, June 19th, 2019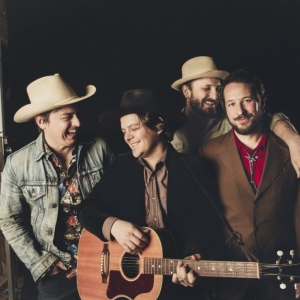 (PASO ROBLES, CA) – The California Mid-State Fair is pleased to announce that The Wild Feathers will be performing at the 2019 Fair on Saturday, July 27, with performances at 6:30 pm and 8:30 pm. The Wild Feathers' concerts will take place on the Frontier Stage and will be included with paid Fair admission.
The Wild Feathers are most at home on the highway, forever looking ahead to the next city and the next shared experience onstage. Their new album "Greetings from the Neon Frontier" finds The Wild Feathers reuniting with producer Jay Joyce, who oversaw the group's 2013 self-titled debut and 2016's Lonely Is a Lifetime. The band– packing a three-vocalist punch in Taylor, singer-guitarist Ricky Young and singer-bassist Joel King, along with drummer Ben Dumas – embrace their more countrified influences. Sounding partly like a lost Eagles album and the record Tom Petty never got to make, the album satisfies with thick harmonies, jangly guitars, in-the-pocket grooves and smart, tight songwriting.
The 2019 California Mid-State Fair runs July 17-28 and this year's theme is "Let's Have S'More Fun!" Connect with us on Facebook, Instagram, Twitter, Snapchat and YouTube.