Wednesday, April 3rd, 2019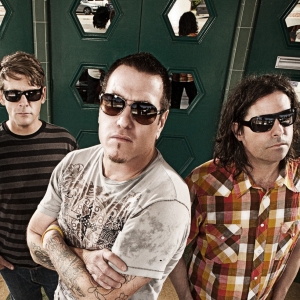 (PASO ROBLES, CA) – The California Mid-State Fair is pleased to announce that Smash Mouth will be performing at the 2019 Fair on Wednesday, July 17, with performances at 6:30 pm and 8:30 pm. Smash Mouth's concerts will take place on the Frontier Stage and will be included with paid Fair admission.
Smash Mouth's debut album "Fush Yu Mang" was certified DOUBLE PLATINUM and set the table for what most consider their masterpiece, 1999's brilliant follow-up album "Astrolounge". Boasting three top-ten hits ("All-Star", "Then The Morning Comes", and "Can't Get Enough Of You Baby"), sales for "Astrolounge" are nearly double those for their debut, approaching QUADRUPLE PLATINUM status.
Smash Mouth's third album featured the ecstatic first single "Pacific Coast Party" and the smash hit "I'm A Believer". The band also crossed over into the film world by providing the musical heart of the soundtrack for "Shrek", and even making a cameo appearance in the movie "Rat Race".
The 2019 California Mid-State Fair runs July 17-28 and this year's theme is "Let's Have S'More Fun!" Connect with us on Facebook, Instagram, Twitter, Snapchat and YouTube.