Friday, April 6th, 2018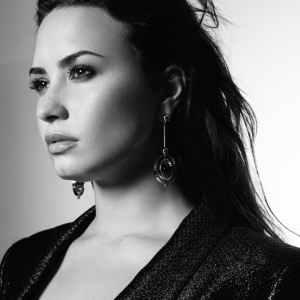 PASO ROBLES (CA) – The California Mid-State Fair is pleased to announce that global superstar Demi Lovato has been confirmed to perform in concert on Sunday, July 22 at 7:30 pm. Special guest will be multi-platinum rapper Iggy Azalea, who will open the show. Lovato's concert will take place in the Chumash Grandstand Arena at the Paso Robles Event Center.
Ticket prices for the show are $31, $56, $81, $101 and $156 for "Front Pit" and will go on sale Friday, April 13, 2018. Tickets will be available starting at 10:00 am online at www.MidStateFair.com or by calling 1-800-909-FAIR (3247), and at 1:00 pm at the California Mid-State Fair box office located at 2198 Riverside Avenue in Paso Robles.
Lovato is a Grammy nominated and multi-platinum singer, songwriter, actress, advocate, philanthropist, and business woman. She is one of the biggest names on social media with an engaged combined following of over 200 million. Her 2015 album CONFIDENT trended worldwide and hit #1 on iTunes in 37 countries. The 2013 release, DEMI, hit #1 on iTunes in over 50 countries around the world – with the lead single "Heart Attack" earning Platinum status just ten weeks after its release. Lovato's latest project is the highly-anticipated sixth studio album, TELL ME YOU LOVE ME, debuted at #1 on iTunes in 37 countries and features her triple-platinum hit "Sorry Not Sorry". Following the album's release, Lovato premiered the first ever full length YouTube documentary titled "Demi Lovato: Simply Complicated" and is now currently on her TELL ME YOU LOVE ME world tour.
Azalea is a 4x Grammy nominated and multi-platinum Australian rapper who has had cosigns not only from King of the South T.I. but rap royalty from Dr. Dre to Snoop Dogg; in 2012, she became the first ever woman to be named to XXL's Freshman list. Since then, collaborations with everyone from Southern rappers to EDM artists have followed. She shot to fame with her debut studio album THE NEW CLASSIC featuring the singles "Fancy", "Work", "Black Widow", and "Change Your Life". Iggy made chart history as the first artist since the Beatles to rank at #1 and #2 simultaneously with their first two Hot 100 hits. Most recently, Iggy released the first single, "Savior" (featuring Quavo), off her highly-anticipated upcoming album, SURVIVING THE SUMMER. The recent single was featured in the Monster Super Bowl commercial which also stars Azalea and was the most Shazamed song during the broadcast.
The 2018 California Mid-State Fair runs July 18-29 and this year's theme is "Ole, It's Fiesta Time!" Connect with the California Mid-State Fair on Facebook, Instagram, Twitter and Snapchat.