Wednesday, March 28th, 2018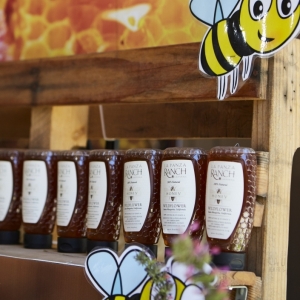 PASO ROBLES (CA) – Applications for the 2018 California Mid-State Fair's Mission Market Place are now available! The Mission Market Place is designed to showcase local products, both fresh and value added. It will give twenty artisans and growers a home to showcase their locally grown, packaged and/or hand-crafted items to over 420,000 fairgoers. Product examples could include things like honey, lip balm, apples, pies and cheese.
The Fair will provide each of the participants with product placement in the Mission Market Place located in Estrella Hall, the Fair's largest indoor commercial building. Vendors must provide the product and pricing, and the Fair will do the rest. The Fair will staff the Mission Market Place, provide display options for most products and space for products with unique needs. Vendor spaces cost $400.00 plus 20% commission on products and services sold. Vendors who participate beyond product display will be offered up to a 50% discount on the space fee. Vendors can participate by getting involved with product demonstrations, sampling or product education.
The Mission Market Place will feature Idler's Demo Kitchen, hosting daily food demonstrations by local chefs and product samplings of award winning olive oils. The Mission Market Place will also display the award winners from the food and beverage contests including the Central Coast Commercial Wine Competition, Central Coast Olive Oil Competition, Central Coast Vinegar Competition, Home Brew and Home Winemaking.
Deadline to apply is Thursday, May 31, 2018, and spaces will fill up quickly!
Click HERE to download the official flyer!
The 2018 California Mid-State Fair runs July 18-29 and this year's theme is "Ole, It's Fiesta Time!" Connect with the California Mid-State Fair on Facebook, Instagram, Twitter and Snapchat.