Thursday, September 21st, 2017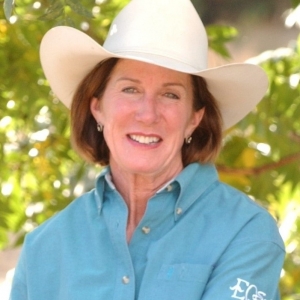 (PASO ROBLES, CA) – The Paso Robles Event Center is pleased to announce that Sandy Collier has been secured as Equestrian Ambassador and Strategic Show Liaison. Collier will be the point person for the Event Center for all equestrian events/shows and work closely with all organizations in maximizing participation, exposure and public attendance.
Ms. Collier has the unique distinction of being the first and only woman to win the National Reined Cow Horse Snaffle Bit Futurity. She is a multiple NRCHA and AQHA World Champion, and was reserve limit/intermediate open futurity champion at the 1997 NRHA Reining Futurity.
She is an NRCHA AAA and AQHA judge and has judged the prestigious NRCHA and AQHA World shows.
In 2012, Sandy was inducted into The Cowgirl Hall of Fame. And in 2013, the NRCHA honored her by inducting her into the NRCHA Hall of Fame. She has also been the recipient of the Monty Roberts Lifetime Achievement Award.
Sandy's diverse knowledge and success in various disciplines, her keen understanding of how horses think and learn, her graceful riding and concise presentation, make her an internationally renowned clinician.
Sandy has served on the board of directors for many associations and national organizations. She has been a member of the NRCHA Executive Board as well as member of their general board for many years. She has served on the rules, ethics and events committees, as well as been the chairman of the NRCHA Horse Sale Committee. She also serves on the SYV Therapeutic Riding Board and Foundation Board.
"We are looking forward to Ms. Collier's active participation in sustaining and securing extraordinary and effective equestrian events at our event center," said Michael Bradley, California Mid-State Fair CEO.
Collier currently lives in Santa Maria, California.
The 2018 California Mid-State Fair runs July 18-29. This year's theme is "Ole, It's Fiesta Time!"